John Yurchyk Architect PLLC
Beira and Maíra Senise at Ed. Varie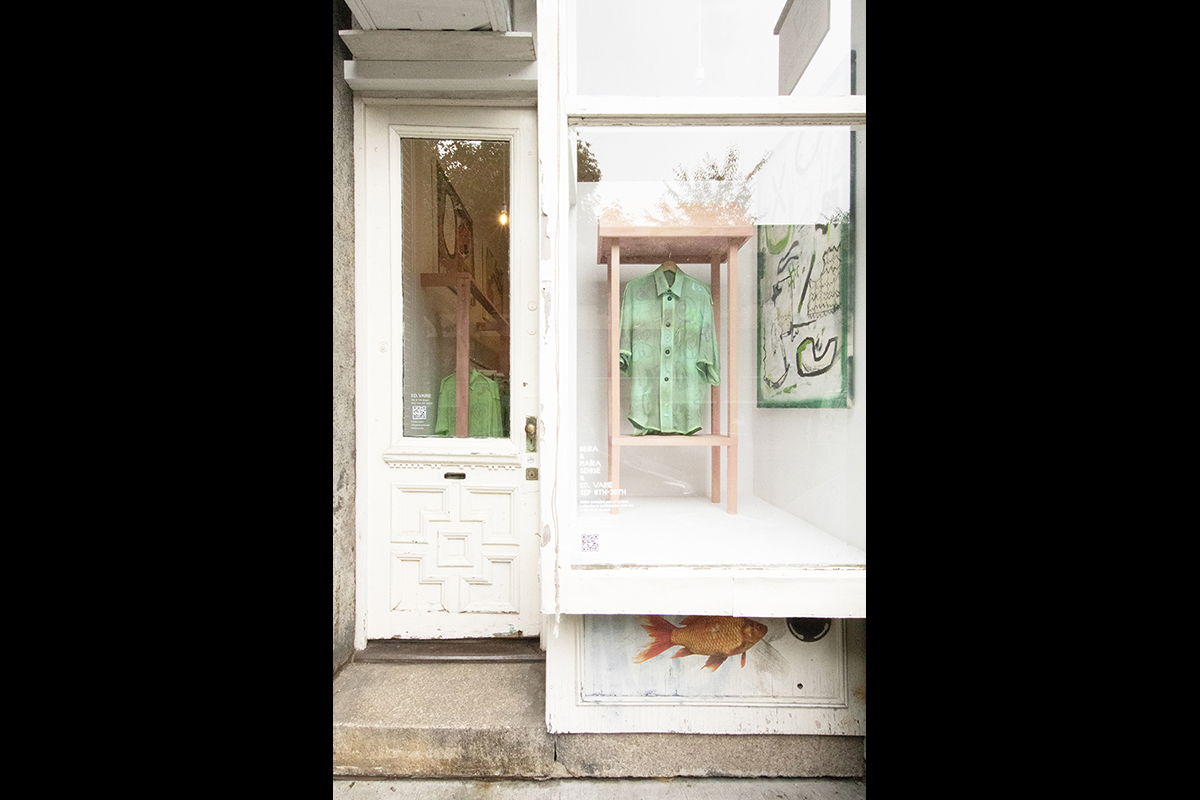 John Yurchyk Architect PLLC served as consultant for Beira and Maíra Senise's special collaboration, Green Swim, at the Ed. Varie gallery, working on the fabrication and installation of stained wood and acrylic mirror components.

Exhibition Text:
Green Swim encourages and explores a dialogue between Beira creative director Lívia Cunha Campos (b. 1989) and artist Maíra Senise (b. 1989) presented as a unified and unique clothing collection. The combination of Beira's process of highlighting the intersection that sewing provides to the pattern of clothes with Maíra Senise's hybrid figures, chaotic narratives, and use of humor to critique both the hierarchy of objects and the mostly male-dominated art system results in a unique collection of garments. Along with the collaborative garment works in the exhibition, Green Swim will present Campos' and Senise's individual objects of study, illuminating how a creative merged unity was formed from beginning (individual), to ending (collaborative).

With Beira's aim to marry traditional processes with innovative production methods, pieces are assembled with Beira's signature technique of reversed triple stitching, and then Senise individually hand-paints each piece one by one. From the sewing machine to the artist's atelier, each handmade garment takes several days to complete. In addition to the garments created specifically for this collection and exhibition, Green Swim, Senise will present a series of utilitarian wood structures, sculptures, and paintings on canvas, creating an immersive experience inside the intimate space of the gallery setting.